I am currently using the new AC595 Rev A AirCard by Sierra Wireless on the Verizon Wireless network.
First off let me just say this card is amazing. I have been checking speeds regularly to see different speeds and Upload/Download times.
Let me just say there is now NO NEED to get Comcast. You pay the $49.99 each month for something that stays at home, or $59.99 each month to take your broadband with you.
I rate this card a 8.75 out of 10 for functionality and speed. The only draw back is that it only comes as PCMCIA adapter and is thus mainly limited to laptops or requires an additional adapter.
Speeds pulled on it start at low as 1.2Mbps-2.1Mbps spikes, upload speed average 220Mbps-390Mbps
WIRELESSLY
. The new era has arrived.
Click the image below to purchase your card today.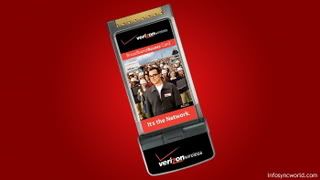 Photo compliments of
InfosyncWorld